Navigating the Insurance Maze Sample
DATE & TIME
04/23/2022
8:00 am - 5:00 pm
Local time based on seminar location.
This Seminar has been rated:

CRITICAL
HJ Ross' Seminar Rating System is considered the most valuable in the profession and created so that you get the best experience for your needs.  Our rating systems as follows:
Valuable: Excellent information combined with CCE credits
Refresher: Valuable for Doctors and Staff that are new to the HJRoss family 
Must Attend: Excellent information with recent updates to make sure you are getting the highest reimbursement.
Critical: Attendance Mandatory — new Code and Rule changes necessary for payment and
audit avoidance.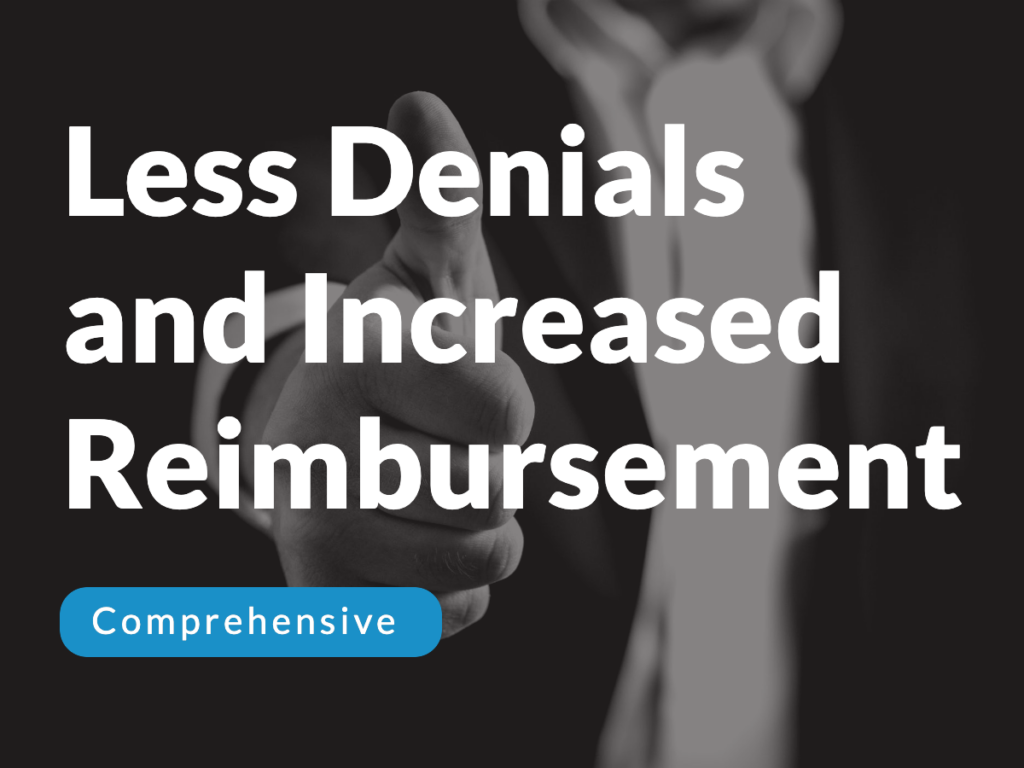 Navigating the Insurance Billing Maze
Advanced Chiropractic Billing & Coding Seminar

Specifically designed for chiropractors and staff

Will effectively train and update on insurance billing skills and procedures

CPT coding and documentation requirements for compliance and accuracy

Ethical protocols for workers' compensation, Health insurance, Medicare, 

Personal injury, and Managed care.

*Up-to 8 CEUs awarded
The HJ Ross Seminars will be holding this program remotely so that all registered attendees may still view the seminar live. Registration details below!
---
The week of the seminar, you will receive an email which will provide the following:
Link to log into the seminar via Zoom
Link to access and download the Seminar Packet
Link for the post-seminar Quiz
Virtual Seminar Terms:
We are hosting this live virtual seminar via a live-streaming video conference platform.
The week of the seminar you will receive an email with Zoom links that will allow you to log in the day of the seminar. We recommend you create your log in as soon as you get the email and download the seminar packet. Don't wait until the day of the seminar.
In accordance with state regulations if you are attending this seminar for CE's you must complete ALL of the following steps within the allotted time frame:
1. You MUST log into the seminar with your own email.
2. To receive CE credits, you MUST do the following:
a. Answer all challenge questions asked during the seminar
b. You must take and pass the quiz with a 70% within 2 days of taking the seminar.
Please check your spam email if you don't see the email the week of the seminar. Seminar registration closes at 12:00 noon PST on the Friday before the seminar.
*CEU's: Up-to 8 CEUs awarded date dependent. You must contact HJ Ross Company to verify that your state has been applied-to for continuing education. We do not apply to every state for every seminar and it is solely the attendees responsibility to verify this information, refunds will not be granted POST seminar due to non-CEU eligibility.
**The speaker for this seminar will be: Dr. Sam Collins & Shawn Steele
List of state CE approvals: CA, CT, CO, DC, DE, IA, ID, IL, MA, MD, MS, MT, NE, NH, NJ, OH, OR, RI,UT, VA, VT, WA.
CE Sponsor: LIFE University, Marietta, GA
Register
REGISTRATION
Bookings are closed for this event.
100% refund 30 days before the seminar start date. Credit only after 30 days of the seminar start date.
I acknowledge and understand that if I have a coupon code, I must enter it at time of registration. I understand that a discount cannot be applied after my registration is completed.